Charles River, Boston live webcam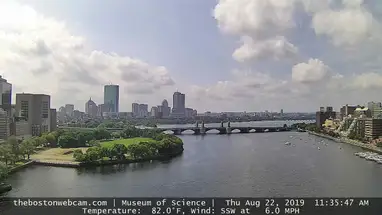 | | |
| --- | --- |
| Status: | Webcam is working |
| Country: | United States |
| Timezone: | GMT-05:00 |
| Tags: | |
Charles River, Boston
Nestled in the heart of downtown Boston, the Charles River is an iconic part of the city's landscape. Spanning 81 miles, the river serves as an artery for the metropolitan area, providing recreational activities for locals and visitors alike. Now, thanks to an online webcam, you can experience the river from the comfort of home.
The Charles River webcam is located at the Charles River Dam in downtown Boston. From the webcam, you can watch the river flow by and get a sense of the city's bustling atmosphere. With the changing of the seasons, the river takes on different colors and moods, making it an ideal spot to watch the changing of the tide.
If you're feeling adventurous, you can also take a virtual tour of the Charles River. From the webcam, you can navigate around the river, exploring its many nooks and crannies. You can also explore the banks of the river, taking in the sights of the bridges, boats, and wildlife that call the Charles River home. You can even watch wildlife in action, as the river is populated by a wide variety of birds and other animals.
The Charles River webcam is a great way to explore the river without having to leave home. For those who can't make the trip to Boston, the webcam provides a unique and immersive experience that is sure to satisfy. Whether you're a local looking for a new way to explore the city, or a visitor trying to get a taste of what Boston has to offer, the Charles River webcam is the perfect way to experience the city from anywhere in the world.
Comments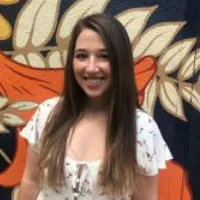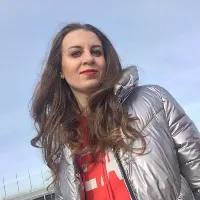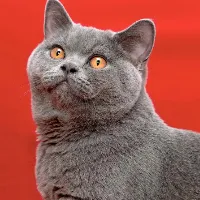 Webcam on the map and the Nearest