Lagoon City Cam live webcam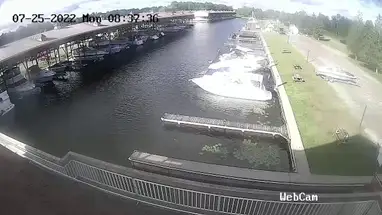 Sorry, the camera is currently unavailable
Lagoon City Cam
Lagoon City, Canada is a picturesque lakeside village located in the Kawartha Lakes region of Ontario. The village is known for its stunning views of Lake Simcoe, making it a popular destination for tourists and locals alike. And now, thanks to the new Lagoon City Cam, visitors from around the world can get a glimpse of this beautiful spot from the comfort of their own home.
The Lagoon City Cam is an online webcam located at the Lagoon City Marina and operated by the Township of Ramara. It provides real-time views of the marina, the surrounding lake, and the village. The webcam offers a panoramic view of the lake, meaning you can see the boats, the shoreline, and the surrounding islands. It also offers an up-close view of the village itself, complete with its quaint buildings, charming streets, and picturesque lakefront.
The Lagoon City Cam is a great way to check out the area before planning a visit. You can get a sense of the scenery and the atmosphere of the village without actually having to travel there. It's also a great way to keep an eye on the weather, as the webcam shows live updates on the current conditions.
The Lagoon City Cam is a great way to explore one of Ontario's most beautiful and peaceful spots from the comfort of your own home. With stunning views of Lake Simcoe and the village, you'll be able to get a true sense of what makes Lagoon City such a special place. So why not take a virtual trip to this stunning spot today? With the Lagoon City Cam, you can enjoy the beauty of the region without ever having to leave your home.
Camera on the map and the Nearest