Chesterman Beach, Tofino live webcam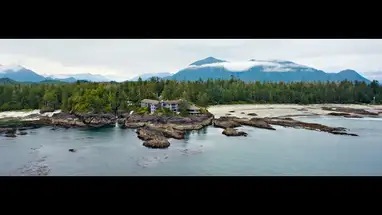 Chesterman Beach, Tofino
Chesterman Beach is one of the most beautiful beaches on the West Coast of Canada. Located in Tofino, British Columbia, Chesterman Beach is a popular destination for tourists, surfers, and beach-goers alike. With its white sand, crystal clear waters, and stunning views of the Pacific Ocean, Chesterman Beach is an ideal spot for anyone looking to relax and take in the beauty of nature.
For those looking to get a better view of the beach, an online webcam has been set up to provide a live video feed of Chesterman Beach. The webcam offers a variety of views, from the beach itself to the surrounding area. You can see the waves crashing onto the shore, the wind rippling through the trees, and the sun setting over the horizon. It's like being there without having to leave the comfort of your own home.
For those looking to get a more hands-on experience with the beach, there are plenty of activities to take part in. Swimming, surfing, kayaking, and beachcombing are all popular activities at Chesterman Beach. There are also plenty of trails and paths for those looking to explore the surrounding area. The beach is also home to a variety of wildlife, including seals, otters, and bald eagles.
No matter what you're looking for, Chesterman Beach has something to offer everyone. From relaxing days spent on the beach to more active pursuits, the webcam provides a great way to get a better look at everything the beach has to offer. So, if you're looking for a beautiful spot to spend the day, make sure to check out the online webcam of Chesterman Beach in Tofino, Canada.
Comments
Camera on the map and the Nearest