Nanliao Fishing Harbor live webcam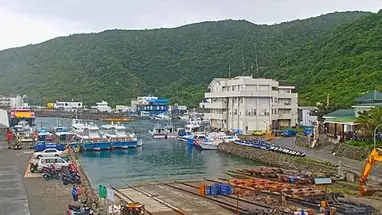 Nanliao Fishing Harbor
Nanliao Fishing Harbor in Taiwan is one of the most beautiful and unique places to visit in the world. Located on the southeastern coast of the island, this harbor has been a popular destination for tourists and locals alike for many years.
The harbor is home to a wide variety of marine life, including fish, sharks, and other aquatic creatures. The view of the harbor is stunning, with its turquoise waters, white-sand beaches, and lush green mountains in the background. The harbor is also home to a variety of boats and ships, from traditional fishing vessels to modern cruise ships.
One of the best ways to experience Nanliao Fishing Harbor is to view it from the comfort of your home through an online webcam. These webcams are set up in strategic locations throughout the harbor, giving you a real-time view of the area. From the webcam, you can capture stunning images of the harbor and its surroundings. You can also watch the local fishermen as they go about their daily tasks, such as net fishing, boat repair, and loading and unloading of the harbor's cargo.
If you're looking for a unique and exciting way to experience Nanliao Fishing Harbor, then an online webcam is definitely the way to go. With the webcam, you can explore the harbor's beauty from the comfort of your own home, and perhaps even catch a glimpse of some of the harbor's marine life. Whether you're a local or a tourist, an online webcam is the perfect way to experience Nanliao Fishing Harbor.
Comments
Camera on the map and the Nearest