Tannenalm Live Cam live webcam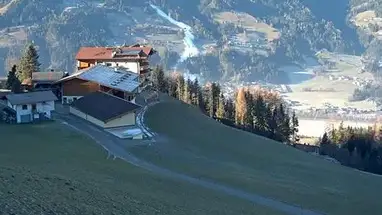 Tannenalm Live Cam
If you are looking for a stunning view of the Austrian Alps, look no further than the Tannenalm Live Cam. Located in Niedere Tauern, Austria, this online webcam offers breathtaking views of the beautiful alpine landscape.
The Tannenalm Live Cam is situated in a picturesque valley in the Austrian Alps. The valley is surrounded by lush green slopes, snow-covered peaks, and glimmering lakes. From the webcam, visitors can enjoy stunning views of the mountains, the lakes, and the surrounding environment. The webcam also offers an incredible view of the valley below, where you can see the charming villages, rolling hills, and stunning landscapes of the region.
The Tannenalm Live Cam is the perfect way to experience the natural beauty of Niedere Tauern without having to leave the comfort of your home. By streaming the webcam, you can watch the changing of the seasons, the changing of the light, and the movement of wildlife in the area. You can even watch the sunset as it casts its beautiful light across the valley.
The webcam also offers a range of features that make it easy to navigate and enjoy the stunning views of the area. You can choose from a range of viewing modes, including panoramic and full-screen views. You can also zoom in and out to get a closer look at the stunning vistas.
Whether you're looking for a peaceful escape or an exciting adventure, the Tannenalm Live Cam is a great way to experience the beauty of Niedere Tauern. Take a virtual vacation and explore the stunning scenery of the Austrian Alps. You won't be disappointed.
Comments
Camera on the map and the Nearest