KYCN Nieuwpoort Yacht Club live webcam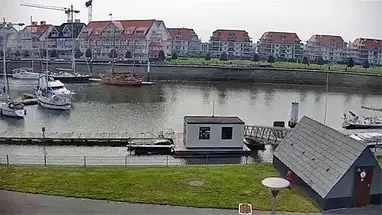 KYCN Nieuwpoort Yacht Club
The Nieuwpoort Yacht Club (KYCN) in Belgium is an iconic destination for sailing and leisure activities. Located in the picturesque coastal city of Nieuwpoort, the yacht club boasts a stunning view of the North Sea. With its stunning panoramic view of the ocean and its picturesque location, the yacht club offers an unparalleled sailing experience.
KYCN, as the yacht club is commonly known, has been in operation since the early 1900s and has been a mainstay for sailors for generations. It is a popular destination for both recreational and competitive sailing, and its reputation for being a safe and secure harbour is well-known among sailors from all around the world.
For those wishing to experience the beauty of the club from a distance, KYCN has recently installed a live webcam. The webcam offers an uninterrupted view of the harbour, allowing you to keep up to date with the sailing and leisure activities taking place in Nieuwpoort.
The webcam is accessible anytime and from anywhere, meaning you can stay in touch with the club no matter where you are. The live footage is updated every minute and broadcasts in HD, allowing you to get a clear look of the harbour and the activities taking place.
As well as being a great way to keep up with the club's activities, the webcam also offers an opportunity to explore Nieuwpoort's history and culture. You can watch the boats come in and out of the harbour, as well as observing the stunning scenery of the coast.
The webcam is a great way to get a taste of what it's like to be part of the KYCN community, without having to leave the comfort of your own home. So why not log in, get a virtual feel for the club, and experience the beauty of the North Sea from the comfort of your own home.
Comments
Camera on the map and the Nearest