NASA TV live webcam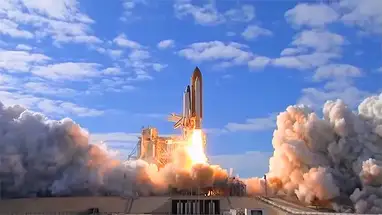 | | |
| --- | --- |
| Status: | Camera is working |
| Country: | United States |
| Timezone: | GMT-05:00 |
| Tags: | |
NASA TV
If you're a space enthusiast, you should definitely check out the online webcam NASA TV from the United States. This live streaming video from NASA is an incredible way to experience the wonders of outer space in real time.
The online webcam NASA TV is a free service that is broadcast 24 hours a day, 7 days a week. You can watch a variety of exciting programs, including the International Space Station's live video feed, plus educational videos, lectures and feature films about space exploration. You can even watch real-time launches from the Kennedy Space Center in Florida!
The online webcam NASA TV offers a behind-the-scenes look at space exploration and the latest advances in space technology. You can watch live coverage of launches and landings, as well as the International Space Station's activities and experiments. You can also explore the universe with stunning images and videos, such as time-lapse videos of Earth and the Moon, or watch stunning footage of the planets and stars in our solar system.
The online webcam NASA TV also features live events, such as interviews with astronauts, scientists and engineers. You can also watch live press conferences with space experts and watch live webcasts of space missions. Plus, you can get access to exclusive chats, Q&A sessions and more.
The online webcam NASA TV is a great way to stay up-to-date with the latest news and developments in space exploration. Whether you're an aspiring astronaut or just an interested observer, there's something for everyone to enjoy. So log on to the online webcam NASA TV and watch the universe come to life!
Comments