Maidan Nezalezhnosti, Kiev live webcam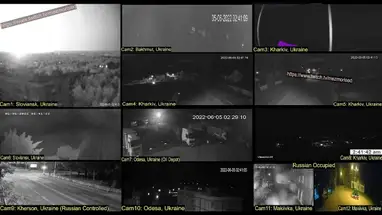 | | |
| --- | --- |
| Status: | Camera is working |
| Country: | Ukraine |
| Timezone: | GMT+02:00 |
| Tags: | |
Maidan Nezalezhnosti, Kiev
Kiev, Ukraine is home to one of the most iconic public spaces in the world: Maidan Nezalezhnosti. Known as the Independence Square, this bustling center of activity is located in the heart of the city and has been the site of many important events throughout Ukraine's history. Now, thanks to the power of the internet, people from all over the world can experience Maidan Nezalezhnosti in real time with the help of an online webcam.
This live webcam, located on the roof of the Ukraine Hotel, provides remarkable views of Maidan Nezalezhnosti. Visitors to the webcam can observe the bustling activity of the square, which is filled with locals and tourists alike. On any given day, visitors can expect to witness everything from street performers to political rallies. It's also possible to witness a variety of events such as the annual Kiev Day celebration, which is held in Maidan Nezalezhnosti each year.
The webcam also provides an amazing view of some of Maidan Nezalezhnosti's famous landmarks including the Monument of Independence and the Eternal Flame memorial. The Monument of Independence is a towering structure that stands as a tribute to Ukraine's declaration of independence in 1991. Meanwhile, the Eternal Flame memorial honors the victims of the Second World War.
The webcam also provides an up-close look at the City State Administration building, which is located on the square. This building is the seat of the local government and is the site of many important meetings and events.
Maidan Nezalezhnosti is a symbol of Ukrainian pride and is a popular destination for visitors to Kiev. Thanks to the online webcam, visitors from all over the world can now experience the sights and sounds of this iconic square from the comfort of their own homes.
Camera on the map and the Nearest