Khabarovsk City View live webcam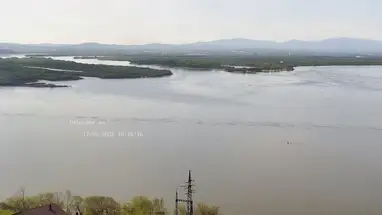 | | |
| --- | --- |
| Status: | Camera is working |
| Country: | Russia |
| Timezone: | GMT+10:00 |
| Tags: | |
Khabarovsk City View
Khabarovsk City View, located in the heart of Russia's Far East region, is an incredible online webcam that showcases the beauty and vibrancy of this unique city. Located along the Amur River and surrounded by mountains, Khabarovsk is a popular tourist destination for travelers seeking an off-the-beaten-path experience. With this online webcam, viewers from all over the world can enjoy a live view of the city's stunning skyline, as well as get a glimpse of the hustle and bustle of everyday life.
Khabarovsk City View provides a unique look at one of Russia's most vibrant cities. From the webcam, viewers can see the winding streets of the city's old town, the iconic golden domes of the Russian Orthodox Church, and the modern high-rises of the city's business center. The views of the Amur River are also breathtaking, with its wide expanse of water and stunning sunsets.
The webcam also offers a view of the bustling and lively streets of Khabarovsk. The street scenes are full of street vendors, markets, and cafes, giving viewers a true taste of Russian culture and daily life. The vibrant colors of the city's architecture and its unique blend of modern and traditional buildings make it a fascinating sight to behold.
Khabarovsk City View is an incredible way to experience this unique city from the comfort of your own home. Whether you're looking for a virtual tour of the city or just want to get a glimpse of everyday life in Russia, this online webcam is the perfect way to do it.
Comments
Camera on the map and the Nearest