Praha-Vršovice Railway Station live webcam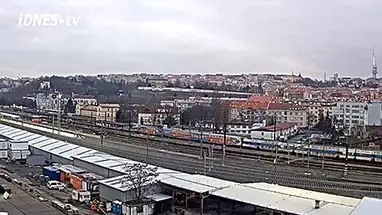 Praha-Vršovice Railway Station
Praha-Vršovice Railway Station in Czech Republic is a popular destination for travelers and tourists alike. Located just outside of Prague, the station offers a convenient and affordable way to get around the city.
The station is easily accessible by both public and private transport. It is situated close to the major highway and is well connected to the Prague metro. Additionally, the station is well served by bus and tram links, so it's easy to get to and from the station.
The station itself is quite modern and well maintained. It offers a number of amenities including ticketing services, passenger information, luggage storage, and a snack bar. There is also a post office, bank, and a small newsstand.
The station is also home to a webcam. This webcam is used to monitor the station and its surroundings. It is a great way to stay informed about the comings and goings in the area. The webcam is connected to a website that offers a live feed of the station. Here, viewers can get a glimpse of the station's daily activities.
The webcam is also used to monitor the safety of the station. It helps the station staff to keep an eye out for any suspicious activities or potential threats. This ensures that travelers remain safe when passing through the station.
Overall, Praha-Vršovice Railway Station is a great place to visit. The station is modern and well connected, and the webcam provides an added layer of security. With its convenient location and affordable prices, it's no wonder why the station is so popular with travelers and tourists.
Webcam on the map and the Nearest