Grand Teton National Park live webcam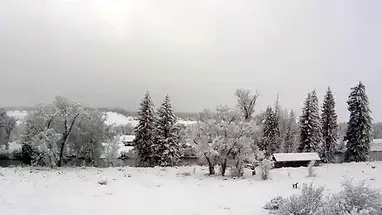 | | |
| --- | --- |
| Status: | Camera is working |
| Country: | United States |
| Timezone: | GMT-07:00 |
| Tags: | |
Grand Teton National Park
Grand Teton National Park is one of the most beautiful spots in the United States. Situated in northwest Wyoming, the park offers stunning views of the majestic Teton Range, home to some of the highest peaks in the Rockies and the tallest mountain in Wyoming. For those who can't make it in person, the park offers an online webcam so you can get a glimpse of the stunning scenery without having to leave home.
The webcam is located on the shore at Jackson Lake Dam, which is at the southern end of the park. It offers a 180-degree view of the Grand Teton and the surrounding terrain, with the Snake River winding through the valley below. On a clear day, you can see not just the Teton Range, but also the surrounding mountain ranges, including the Gros Ventre, the Wind River Range, and the Absaroka Range.
The webcam is updated every 15 minutes, so you can check in throughout the day to catch the light as it changes. In the morning, the sun rises over the mountains to paint the sky in glorious shades of pink and orange. Later in the day, you might catch the distant snowcaps glinting in the afternoon sun. As the sun sets, the sky fades from blue to purple, and the stars emerge in the night sky.
The webcam also offers a great way to check out the wildlife that calls Grand Teton National Park home. You might catch a glimpse of moose, deer, or bears as they wander through the park. You might also spot some of the park's more than 200 species of birds, including bald eagles, ospreys, and trumpeter swans.
So if you're looking for a way to soak in the beauty of Grand Teton National Park without leaving home, be sure to check out the online webcam. With its stunning views and wildlife sightings, it's the perfect way to experience the park's natural beauty.
Comments
Camera on the map and the Nearest